The basic military principle of "service to others" remains a driver for Jodi Johnson, an Army veteran who founded and serves as president and CEO of Titania Solutions Group, a federal services provider in Warrenton, Va. Johnson was recently named 2020 Vetrepreneur® of the Year (VOY), a prestigious honor awarded to one of America's outstanding veteran business owners by VIQTORY, the publisher of Military Alumni, G.I. Jobs and Military Spouse. "I'm very proud that long after I took my uniform off, I still have the opportunity to be close to and support the men and women in uniform in a meaningful way," Johnson said. 
Founded in 2012, Titania provides engineering, IT, and operational intelligence training and training development services for the Army, Navy, intelligence community, Federal Aviation Administration and health care clients. "We do some sexy stuff. We are immersed in all things unmanned aircraft (drones). What makes our work there so cool is we started as drones became prominent in our lives. We have worked on various critical initiatives, including one that was driven directly by a White House memorandum. Up until recently we have been the only contractor providing counter intel UA support," Johnson said. "I'm very proud of the contributions we've made and continue to make to our federal clients by providing services of excellence and a deep and genuine care for mission success."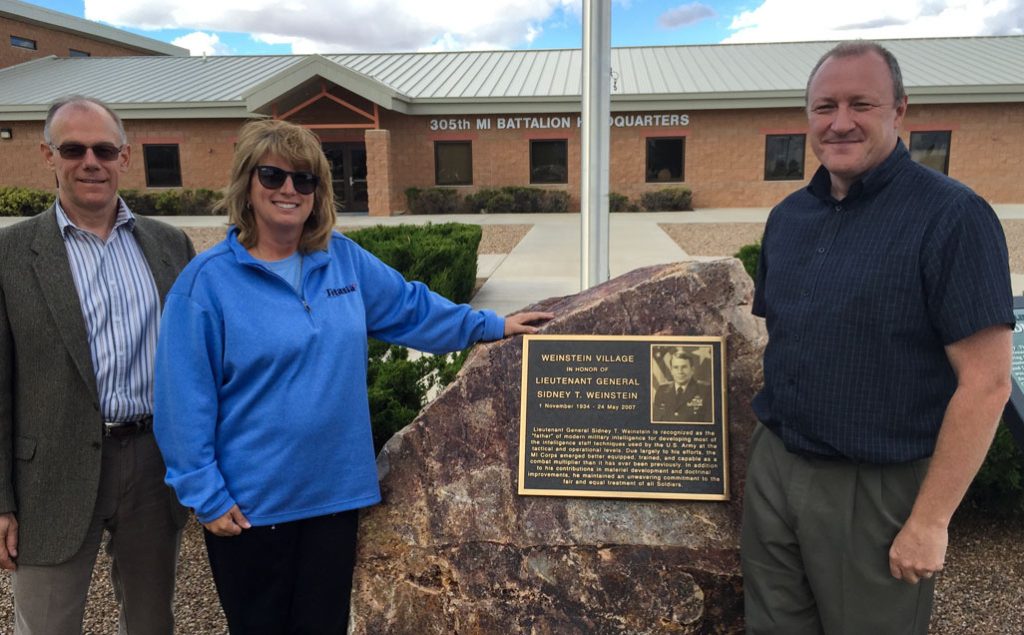 Johnson's Army training and experience played a key role in building a successful enterprise that today employs more than 100 full-time employees. "My business is the people business. We provide services," she said. "Having a military background has helped me in building a team. Veterans or service members exiting the military like very much to know you understand where they've been, how they have served. I can also quickly assess how certain MOSs translate nicely into industry. It's also been valuable in building relationships with customers and partners, many I served with. I learned so much from my time in uniform. I regularly use skills and experience from my days in uniform in my life today—work and personal. It's a small and extremely loyal club, the service. I'm so proud to be a member."
With a continued commitment to serving federal clients and bringing veterans onboard as employees, it's no surprise Johnson was chosen as Vetrepreneur® of the Year.
"If the core values that drive Titania sound familiar, it's because veterans learn and live those values in service every day. We're proud to recognize Jodi and her team at Titania with this prestigious honor."

Chris Hale, co-founder and CEO of VIQTORY and a Navy veteran.
Growing up, Johnson pitched in with her parents' small business that serviced swimming pools in Connecticut. Clients included Martha Stewart, the Ford Modeling Agency and even Jan Miner, better remembered as "Madge the manicurist" from Palmolive commercials popular in the 1960s and 70s. After Johnson's military career ended in 1986, she worked in the federal services industry for 20 years—learning as many roles as she could.
Ready for her next challenge, she started her own enterprise with her husband, Dale. The partners formed Oberon Associates, which was sold in 2008. (The two other co-founders sit on the Titania board.) "My husband is an engineer, and an incredibly hard worker. Between the two of us, we had all the skills you need to start a business," she explains. Dale has the technical and analytical skills needed to manage projects; Jodi has the "soft" interpersonal skills needed to manage people. The Johnsons built a team of world-class professionals, many of whom the couple knew or worked with previously. Johnson says they literally grew the company from the ground up, developing an effective infrastructure and hiring the best folks with various skills and expertise. Additionally, they invested in their business and built up their professional network, revisiting former customers and partners with whom they worked throughout their careers. Some of Titania's earliest opportunities included work for US Cyber Command, TRADOC and Centers for Medicare and Medicaid Services. As they established past performance credentials, they were awarded contracts for the FAA, intelligence communities, Defense Information Systems Agency (DISA) and the Departments of the Army and Navy.
Growing any business from the ground up takes time, but a venture like Titania can take even longer to build. Creating a network of vendors, establishing a knowledge base and, in the case of Titania, building a record of past performance credentials to secure future work takes time and commitment. "In order to do that, a company must get on other teams as a subcontractor and, as soon as is possible, pursue opportunities as a prime contractor," Johnson explained. "Given our team's career federal experience, we have been successful in achieving these business goals. It takes time to navigate these early challenges. Other challenges we encountered included the LPTA (lowest price technically acceptable) approach to government contracting awards, events such as sequestration, and recently navigating the impact of COVID-19."
Johnson recalls some of her proudest achievements. "During my career, we have designed, developed and built various tactical intelligence and command and control tools for the services such as the Biometrics Automated Toolset at Oberon—a tactically deployed biometrics collection system—the first in the history of warfare, and today at Titania our support at the US Army Military Intelligence Center of Excellence is providing critical training to troops before they head down range," she explains.

– Jodi Johnson, Founder, President, CEO Titania Solutions Group Inc.
She's also proud that her children have been able to work with her and her husband, not only learning firsthand what their parents do for a living, but understanding what they are passionate about and how they fulfill their mission of taking care of others. Johnson sums it up: "I've also met, been influenced by, inspired by and worked alongside some of the nation's very best. It's been an incredible career."
With a workforce of 110 employees—69 of whom are veterans—Titania is committed to giving back to both veterans and other organizations within the community. The company supports the local Head Start program, American Red Cross and local food banks. Operation First Response (OFR) is another organization whose mission is deeply meaningful to Titania's team. It is important to the Johnsons to take care of Titania's employees, as well. During the COVID-19 pandemic, every Titania employee received a $1,000 Impact Bonus to be used however they saw fit. "We advised they could keep the bonus themselves if it was best spent to help their families during this uncertain time. Or, they could donate it to a charity that upheld the ideals of EEO, or even use it to support local restaurants with the 'Grab and Go' option while they kept themselves and their families safe and well, and did their part to stop the spread of this vicious virus," Johnson explains. During sequestration and the pandemic, Titania was able to retain its entire staff, moving those to overhead who were no longer covered by government contracts.
Even with a long, solid track record of success, Johnson continues to look ahead at new ways Titania can grow and continue to serve their client base. "Growth is always the goal," she said. "Growth creates opportunities for our staff and the company." She is excited about what's next for Titania and some of the projects they are working on. "We are on track to achieve CMMC certification (Cybersecurity Maturity Model Certification) which is becoming more important, and we are doing some very exciting things for our customers, including counter intel work related to unmanned aircraft (drones)," she explained.
Starting your own business sounds like an attractive prospect for veterans considering their options in civilian life, but it takes dedication, research and a willingness to make connections to be successful. Johnson has these words of advice: "Know the business you are in. Some veterans exit the service and believe they can just start a business. I worked in federal for decades, in almost every job—it was a tremendous foundation when I started my own business. This business is complex—it is worth ensuring you understand the mechanics and nuances of it before incorporating your own organization. It can take years to establish a base and begin to be profitable." Johnson said she's learned some important life lessons along the way. "I've learned that partnering well is critical—at work and at home. I'm married to the hardest working person I know who provides total support to all I've ever wanted to pursue. That really creates incredible freedom to pursue dreams and take chances," she says.