Andy Williams has a true rag to riches story. He is a Marine Corps veteran turned real estate expert and social entrepreneur. He and his wife Ashley, an Army vet, give back to the veteran community by teaching them the skills they need to succeed in real estate. They also co-starred on the HGTV show Flip or Flop – Fort Worth.
Now, he's using his success to pay it forward and transform other veterans into real estate entrepreneurs.
Changing His Circumstances
Andy is not an overnight success. Growing up in a lower income, rural community in central Texas near Waco, Andy knew from a young age that he wanted to change his circumstances. His first entrepreneurial gig was mowing lawns and picking up trash in the nicer neighborhoods.
In high school, he turned down D1 college football opportunities to enlist in the Marine Corps, a decision that would lay the foundation for the man he is today. He traveled the world and bonded with his fellow Marines in FAST (Fleet Anti-terrorism Security Team) company, who remain his friends for life.
Four years later, though, Andy struggled to transition, and he went to work for Blackwater doing private security. There, he saw democracy from a different angle.
"There are plenty of problems in the world," Andy said. "But I leaned into the idea of becoming the solution."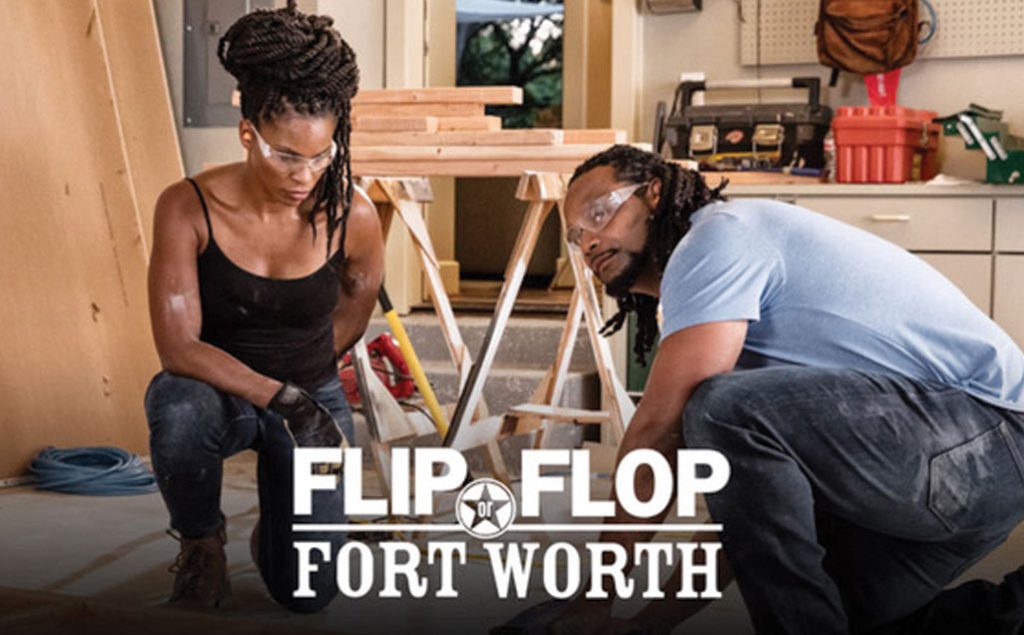 Identifying the Problem and Learning to Solve It
Andy knew a career with Blackwater wasn't sustainable and had to find something else. Large real estate firms were buying up properties in Dallas and Fort Worth, so he chose to focus on more rural areas. He bought his first investment property while he was in Iraq. One property turned into 10. Ten turned into 50.
All of a sudden, Andy wasn't just managing property, he was investing in the community he grew up in. He was supporting his mom and dad through their retirement and establishing a small local business.
It was trial by fire. After suffering financial losses because of fickle contractors, Andy realized quickly he was going to have to learn the business inside and out. A finance expert, Andy was on his own learning about renovations, acquisitions, asset management, disposition and construction.
As he bought more homes, his portfolio expanded, and Andy began to find his balance as a civilian using the skills he'd learned in the Marines.
"The Marine Corps instilled in me the idea of always leaving a place better than I found it, and to never leave anyone behind," Andy said. "Today I am using the same tactics I learned in the military and applying them to business."

– Andy Williams
US Marine Corps Veteran
When Andy finds a house, he's not just looking at the four walls, or the lot it sits on. He's looking at the whole neighborhood, and his goal is to take embattled neighborhoods and make them better.
And when Andy finds a veteran interested in learning how to build their own post-military career, his goal is to provide them with necessary skills.
"Real estate and the career choice of community development allows me to invite as many veterans to this segment of the world that I'm so passionate about," he explained.
Paying it Forward
His company, Rehab Warriors, seeks to do just that.
When veterans leave the service, one of the hardest parts about transitioning is the overwhelming number of decisions to make, which veterans must face alone. Andy is not only helping veterans find a new purpose, but is addressing much larger, societal issues: affordable housing and local economic development.
Andy created a business model that empowers the military veteran with a career that serves his or her local community, a mission that continues after their uniform comes off. The Rehab Warriors program is a Department of Labor certified apprenticeship that provides the training and resources veterans need to learn the business and start their own.
"I am proud that we are and will continue to upskill veterans in a very meaningful way while we rebuild communities across the nation, empowering America with a workforce and pipeline of a new breed of developers," Andy said.
Andy is renovating homes in Fort Worth, building on vacant lots, executing on infill developments with a few land developments in the pipeline.
"I fell in love with the idea of building communities and want to share that passion with my fellow veteran," he said. "If I can do it, others can too."